• L4= Best available to the general population
• L3= Protects against most rifles
• L3A= Protects against Handguns Only – up to .44 MAGNUM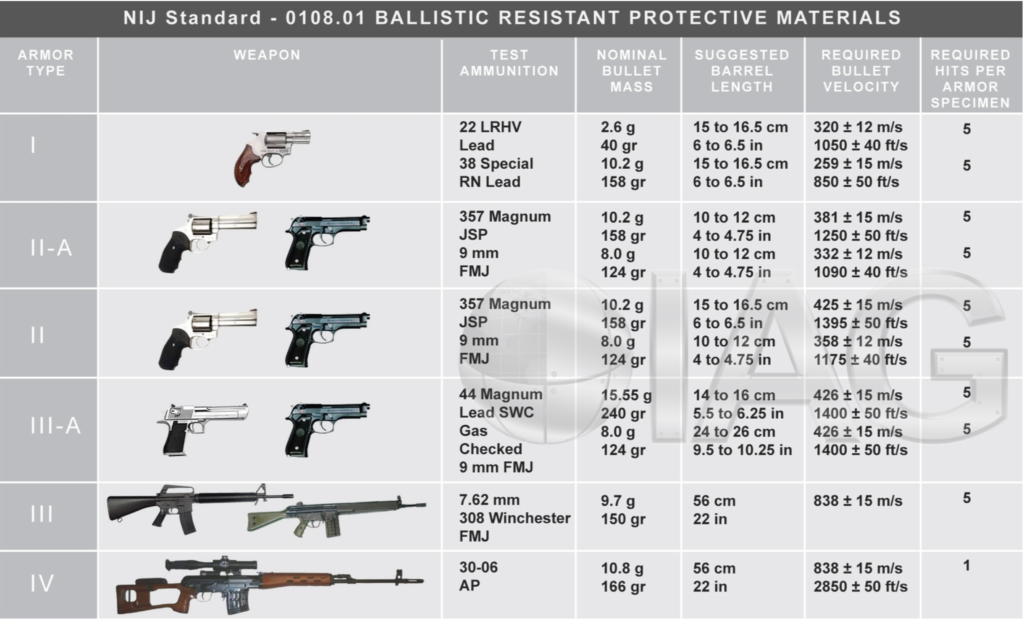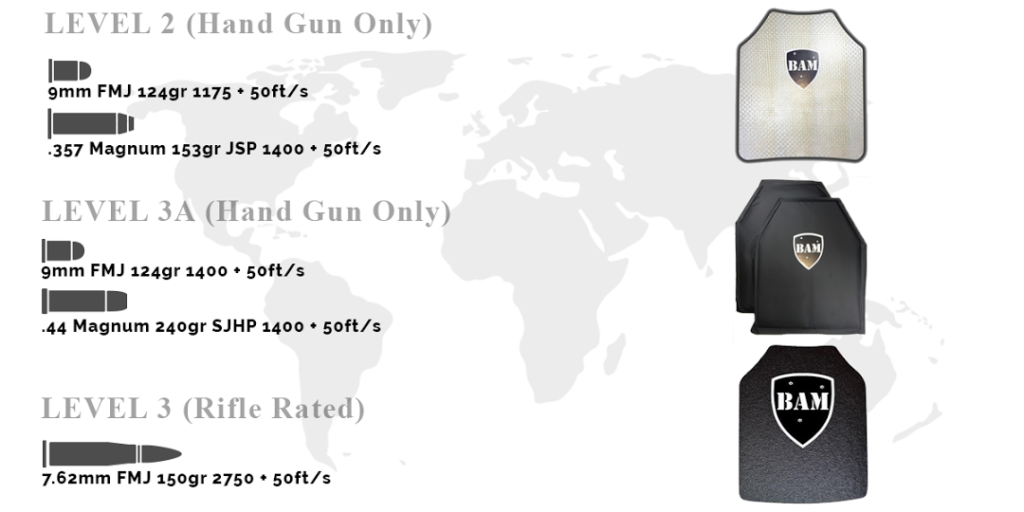 • We are not a part of any other company's recalls
• L3A Hard flat fiberglass plate instructions/ideas: Can't curve the fiberglass plates but you can cut by using a simple circular saw. They say use a diamond blade which you can purchase at home depot for cheap but we think a regular should do the trick. If the edges fray just cover with duct tape and apply a little spray paint.
• You can drill into the fiberglass plate as we've used titanium drill bits bought again from home depot.
• Truck bed-liner would be best to cover the fiberglass if you have access to the equipment.
---
Shipping:
• ALL ORDERS 1-2 day handling time
• We use USPS 2-3 day priority mail
---
Locations :
377 W Linfield Trappe Rd
Royersford, PA, 19468
---
Question:
Other than truck bed liner, are there types of paint that are preferable for armorcore? Are there any to avoid?
Answer:
Honestly we use regular black spray paint – two coats both sides seems to do the trick. One guy mentioned he used the flexseal stuff which seem to work well but word of caution make sure you get one that sprays good at Home Depot and let it sit – dry well. Others have gone elaborate putting rubber tubing on the edges (trimming) but we've added super glued duck tape or tactical tape if you want to get fancy. The only benefit is that it will keep the plate edges from fraying and potentially cutting up the inside of your vest. Please note the only thing that breaks down the fiberglass, which should last you 20 years, is UV rays from the SUN. So painting and keeping it in the vest is what we promote. Thanks for the inquiry we love these type questions!